What is Shipstation?
The world has become a global village. With each passing day, new inventions are made, and what has become a small world seems to be getting even smaller. The internet has played a major role in this transformation. As communication has become seamless, more and more trading of goods is now being done online.
This has led to the boom in the e-commerce industry in recent times. Online shopping has become one of the most popular online activities in the world today. As of 2018, global e-retail sales crossed the 2.5 trillion U.S. dollars mark, according to reports.
As more and more retailers join the fray, there's an increasing demand for the best services when it comes to processing and shipping orders. And this is where Shipstation comes in.
Founded in 2011, ShipStation is a leader in the e-commerce world. They specialize in helping e-commerce retailers when it comes to processing, fulfilling, and shipping orders from all the most popular marketplaces and shopping carts. What's more, they make all this possible by integrating directly with major carriers and online platforms.
A Shipstation review revealed that all of this is made possible with their web-based software designed exceptionally to help retailers deal efficiently with orders. They combine order processing, production of shipping labels, and customer communication in an easy to use, web-based interface.
As we go further in this Shipstation review, we will consider its features, pricing plans amongst other things.
How does Shipstation work and what is the feature set?
Shipstation is entirely web-based. This means that you don't have to install any hardware or software for it to run. With your web browser and a solid internet connection, you're good to know. You can gain access to your dashboard and the other features of the shipping solutions.
However, that's not all this brand has to offer. There's more.
Shipping Automation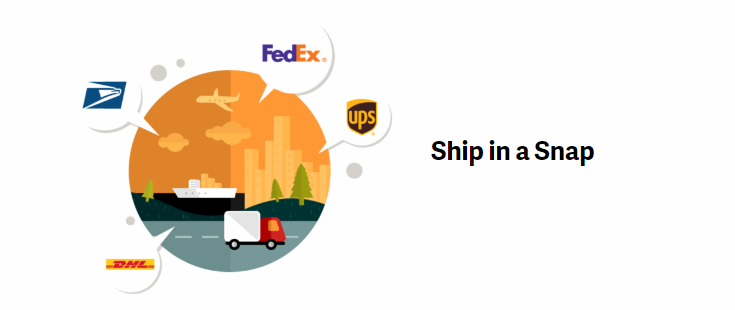 This Shipstation review discovered automation as one of the features that Shipstation includes in its software. It's one of the features that makes it highly sought after.
In addition, the automation option allows you to give a standing order on which the system operates, whether you're present or not. It lets you create a set of rules that are automatically applied if an order fits the right criteria. For instance, you can use this option to choose a default shipping service for a specific country.
Multichannel Selling
Choosing to sell your products on one platform is fair enough. However, this only earns you a spot below your competitors. One of the ways to beat the competition is multichannel selling. It can also be described as not putting all your eggs in one basket.
This can be time-consuming and require more money. However, the chances of your success are greatly enhanced when you consider that a brand like Shipstation can be used as management software for your multichannel selling.
Using Shipstation vs other softwares like Stamps, ShippingEasy, Shippo or ShipWorks is as a tool means all your information, from every channel, managed and displayed in one central place. From listing all your products to managing orders, including setting route orders can all be managed on a single dashboard.
Reporting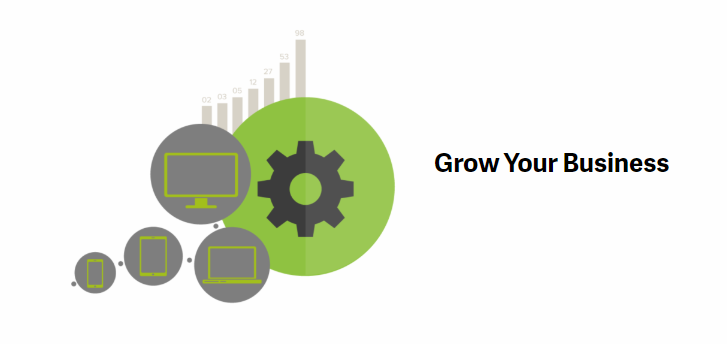 What's a business if you're not keeping track of the numbers and metrics? Although doing this can be stressful, it's important for the success of your e-commerce business.
The Shipstation software, amongst other features, gives users the ability to track important data via its various reporting options, including:
Insights Page: This shows you sales trends, an overview of your account and more
Insights Report: This gives you pre-formatted information about things like your inventory, products and shipments
Data Archives: This keeps a monthly record of all your important transactions
Integrations and sales channels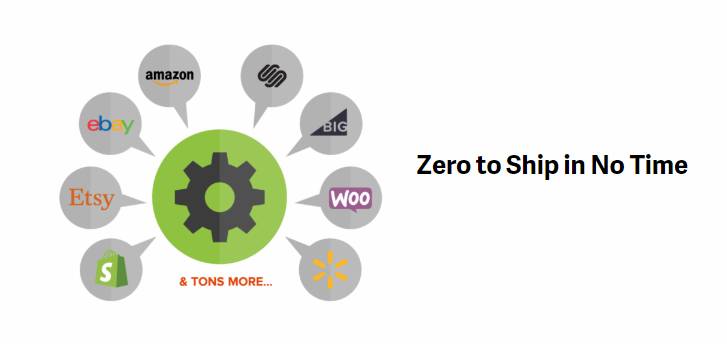 Who else is tired of logging into various websites while handle their online businesses? Sure we've all been there before. It can be pretty frustrating. You should have to suffer anymore as this Shipstation review will show you.
One of the strengths that Shipstation boasts is how the software seamlessly integrates with various platforms. The service is go to shipping solution for eCommerce Sellers
For ecommerce platforms, the software integrates with the major players in the industry like Shopify, Woocommerce, Bigcommerce, Volusion, Wish, Prestashop, Magento, Bigcartel. Do you have a business to do on five or more of these platforms? Instead of signing in to all of them, why not just use the Shipstation software instead?
The same applies to marketplaces like Amazon, eBay, Wallmart, Etsy, etc. The Shipstation software allows you to easily manage your online orders on these platforms via its cloud-based shipping solutions. With the dashboard on the website, you can easily gain access to all these platforms.
Wherever you sell, however you ship, ShipStation can help! The inventory management systems are not left out too! You know how difficult it is to take stock? That's why you chose to use that inventory management software.
You can easily integrate platforms like Printful, Avalara, Ecomdash, Shipsurance, Linnworks with your Shipstation account. With this integration, you can do the following things:
Use the software to do all your inventory management
Make an inventory audit report
You can use ShipStation as your warehouse. By so doing, your inventory management system can send information of orders made to your ShipStation account
Importantly, the list of possible Shipstation integrations would be incomplete without mentioning its integration with shipping carriers. These are one of the most important players in the ecommerce industry. Without them, nothing really moves.
A Shipstation account that is integrated with carriers like USPS, FedEx, DHL, UPS, Royal Mail, DPD comes with a number of benefits. The cloud-based shipping solutions are an official partner with some of the most popular carriers in the world. This aids easy shipping of your goods.
Creating domestic or international shipping labels is also made easier with Shipstation.
Service pricing plans
Additionaly, the Shipstation review continues as we take a look at the different pricing plans of the multi-carrier shipping solutions. For those who intend to use the platform, there are six different pricing plans you should know about.
The Starter Plan
Monthly fee of $9
You can make 50 shipments per month
You have access to email and community forum support
The Bronze Plan
Users pay $29/month
Users can make 500 shipments/month
Only one user is allowed
Access to other packages of the Starter Plan
The Silver Plan
Two users
Three times the shipments of Bronze plan (1500)
Branded labels (customized)
$49/montb
The Gold Plan
Three users
$69 monthly fee
Monthly shipment of 3000/month
Access to all selling channels
Customized packing slips and branded labels
Access to Live chat, email, and community forum support
The Platinum Plan
$99/month
6,000 shipments/month
Unlimited stores
Five users
The Enterprise Plan
Unlimited shipments can be made per month
The subscription fee of $159/month
10 users
Customized packing slips and branded labels
Live chat, phone, email, and community forum support
As we round up this Shipstation review, you're probably wondering why you should give it a try?
What are the benefits – is Shipstation your best choice?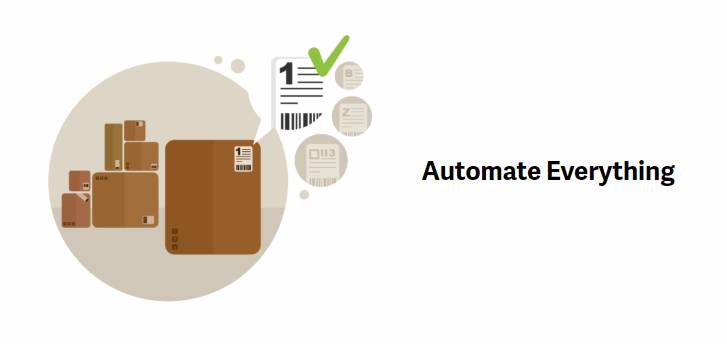 Time-saver: Imagine your typical day as an ecommerce retailer. How many websites do you have to log into to get your business up and running? Know how much time is wasted flipping through various web pages, searching for information? With all the integrations it offers, Shipstation is the perfect tool for you to save precious time while you handle your business
Focus: It's pretty easy to get distracted while looking through website tabs open on your computer. This can lead to you missing out on vital information or making serious errors. Using this tool can help eliminate distractions as all required information are in one place
A Name to Protect: Opening an account with Shipstation means you're signing up with a brand that is recognized the world over. You do not need to be skeptical about the safety of your information or funds. This is a brand with a worldwide recognition which makes them a reputable company to deal with
Becoming more efficient: Automation is one of Shipstation's biggest selling points. It allows for retailers to become even better at what they know how to do best. A Shipstation account allows you to automate those annoying repetitive tasks. With a Shipstation account, the risk of making human error reduces drastically
Save Money: Did you know that a Shopify account gives you access to the exclusive discount being offered by carriers? With this, you can save money on shipping fees, regardless of the number of shipments you are making.
There is a reason why Shipstation is widely regarded as a leader in the ecommerce shipping world. What they offer is ease, convenience, and speed. This Shipstation review shows that this tool is a must-have for anyone who is serious with their online business.
Remember, the number of digital customers is increasing daily. The competition is becoming stiffer every day. Despite all of these, you can still win. The market can't wait for you to give you their money. You need to step up your ecommerce game.
And all the pointers in the Shipstation review above reveals just what you need to do achieve that. It comes highly recommended.