Selling customized products has always been a great gig for some side income, however, nowadays with Shopify print on demand (POD) apps have brought this business to another level.
In the article below we have compared the most popular print on demand Shopify apps that easily integrates with Shopify platform and offers automatic order fulfillment. This white-label solution will allow you to dropship orders to your customers under your brand name.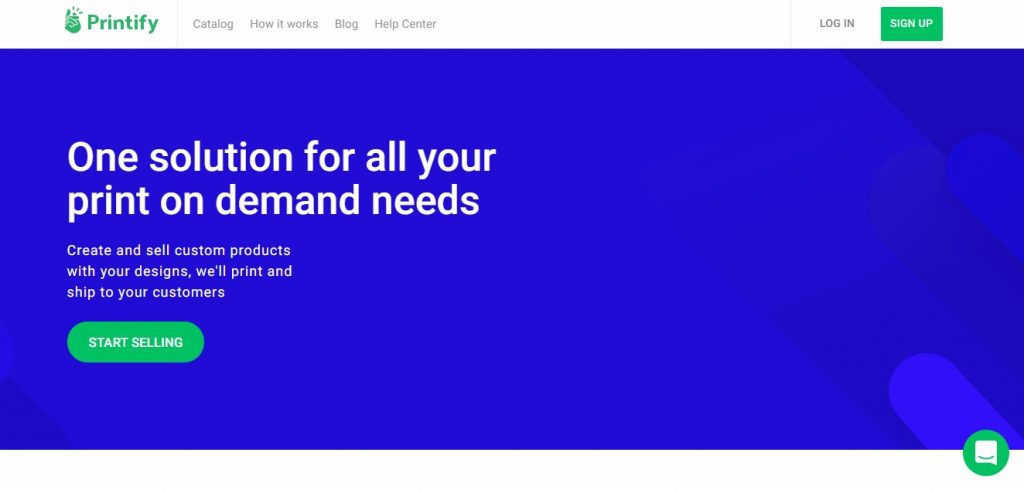 Printify Shopify print on demand offers printing on a variety of products, some of which are very unique and unavailable elsewhere in the POD model, for example, printed high heels. Printify connects you with multiple printing vendors each of which have different product lineup. From printed t-shirts to customized necklaces and beer mugs. Printify has the most diverse product lineup out there.
They integrate with the largest e-commerce platforms like Shopify, WooCommerce, and Etsy. Also, API customization option is available for this app. The cheapest t-shirt with single side print costs $7.28 at Printify which gives you plenty of room to add your markup.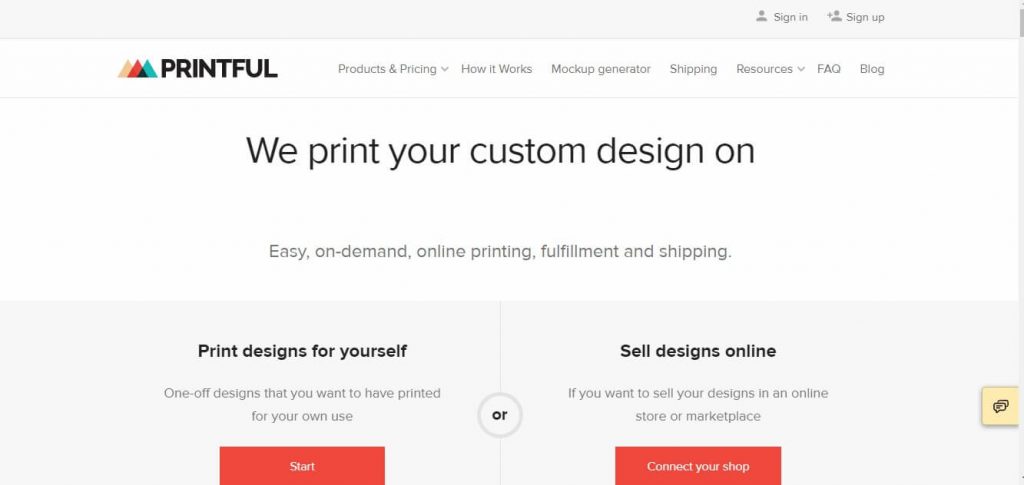 Contrary to Printify they print all products themselves. While this gives you more consistent quality, more control over branding appearance on your shipment, this also has a downside. Printful product lineup is way more limited. However, they also offer some unique products you won't find elsewhere at a comparable price, for example, embroidered hats.
Printful Shopify print on demand integrates with 14 e-commerce platforms and marketplaces, such as Shopify, WooCommerce, Etsy, Storenvy, Amazon, BigCommerce, Weebly, Tictail, Gumroad, Ecwid, Shipstation, Bigcartel, Inktale, and Squarespace.
They offer printing on t-shirts, mugs, posters, cut and sew products, tote bags, phone cases and many more. Variety of branding options is also something you can have with Printful- custom logos on your packages, customized packing slips, t-shirt re-branding and more. Their cheapest t-shirt is priced at $8.95.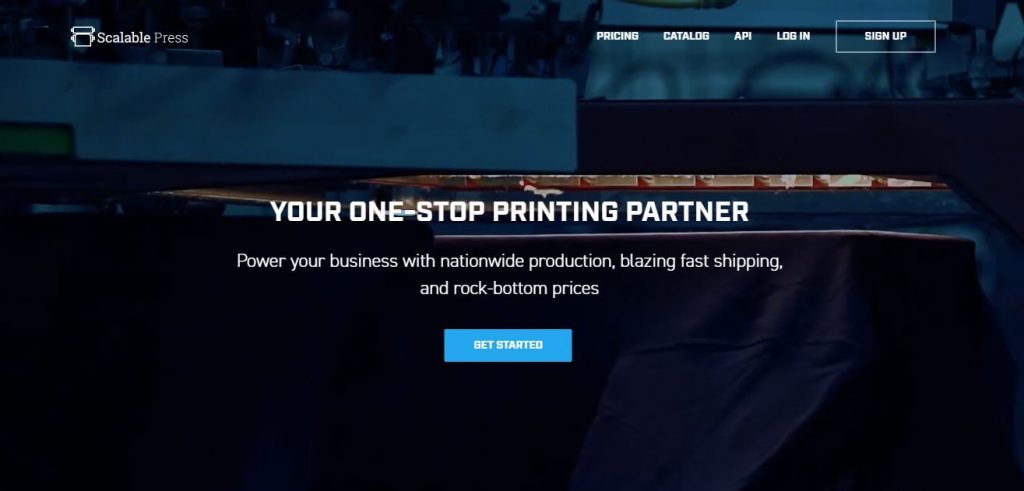 Scalablepress also prints products themselves, therefore, their product lineup will have some limitations. However, the aspect of how Scalablepress stands out in the POD industry is its pricing. Scalablepress t-shirts are mostly priced between $7 – $10. They offer digital DTG printing and also screen printing options are available.
Also, embroidery on polo shirts at Scalablepress are at the same price spectrum.
Scalablepress, however, has fewer customization options compared to Printful or Printify. Another downside for Scalablepress is their lack of integrations, they only integrate with Shopify and WooCommerce at this time.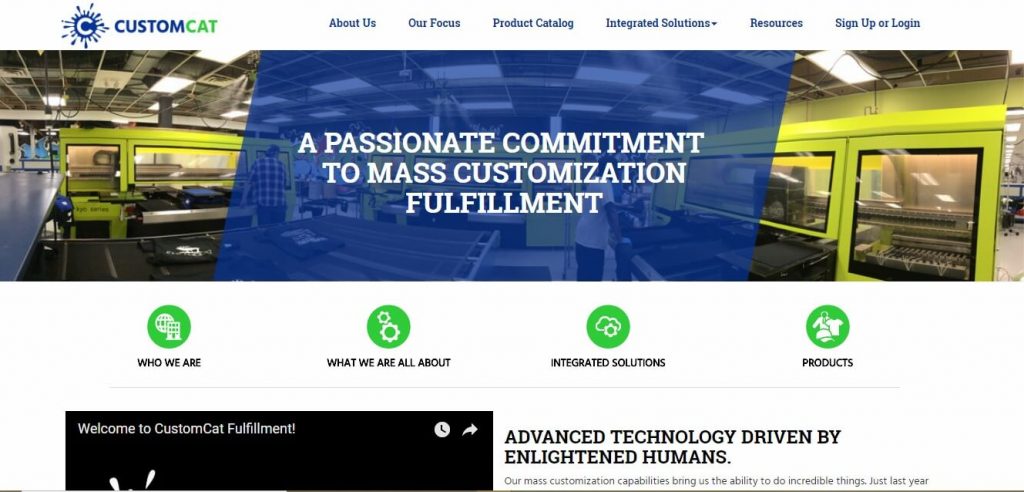 Customcat Shopify print on demand offers in-house fulfillment and a wide selection of products. Starting with t-shirts, mugs to travel bags and active wear.  At Customcat there are available several printing methods and embroidery- DTG, Screen printing, Sublimation (Apparel, Non-apparel) and Embroidery.
The cheapest t-shirt is priced at $6.00. Price includes a single side print.
Customcat integrates with Shopify and WooCommerce, however, also has API option as post of similar apps.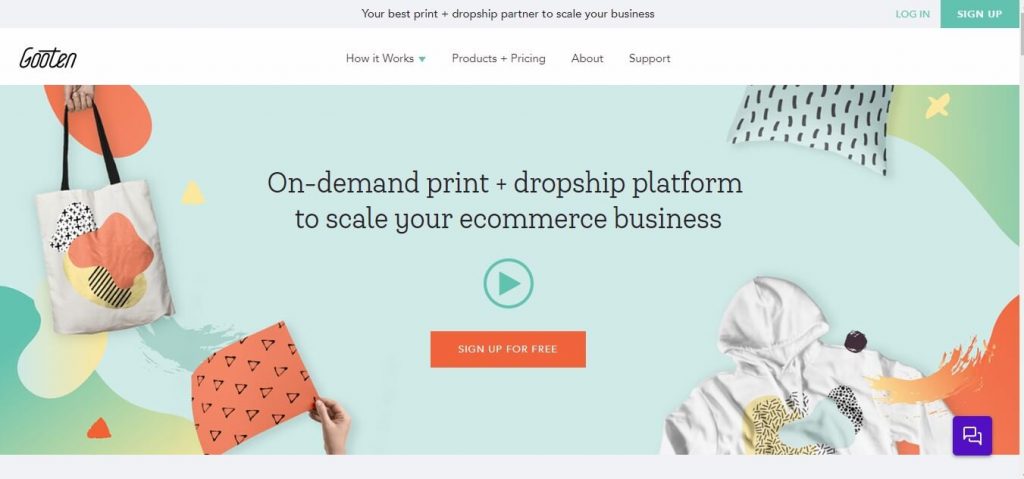 Gooten also outsources their fulfillment which gives users a large spectrum of different products to choose from. They have vendors in the United States and in Europe. Having suppliers in both continents will allow your customer receives their packages quicker and avoid custom duties.
Gooten integrates with Shopify, WooCommerce, and Amazon. Custom API integrations and Android and iOS SDK are available as well. They also offer CSV order import.
The most affordable t-shirts at Gooten are priced starting at $8.44.